Angel investment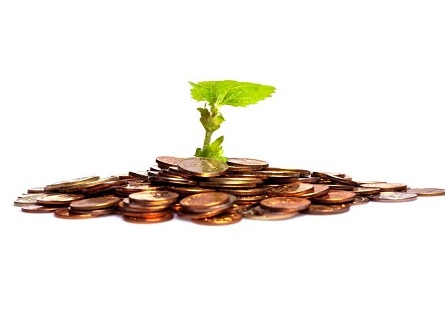 Angel investor is an individual or group of individuals who provide(s) start-up capital to a new business usually in exchange of a percentage of ownership equity. Most of the angel investors invest their own funds, while there are also some angel groups where several investors come together and combine their power to invest in greater and more promising opportunities.
Many angel investors are retired executives or business owners who have the will to invest their money, knowledge and experience to mentor new entrepreneurs. An experienced angel investor can provide valuable knowledge and skills to an entrepreneur on how to run his/her business during its early stages of development. Angel investors also provide the entrepreneurs with the opportunity to network with others in the market due to their well-established relationships.
The term "angel" originally comes from US where the wealthy businessmen eagerly invested in Broadway productions in the early twentieth century. Today, there are many types of angel investors with different characteristics and motives.
As Terra-Bona Partners having an expertise of management consultancy, entrepreneurship and extensive network connections, we add value to the business and assist the entrepreneurs in creating a sustainable business model.
We take a role in:
- aligning each investment with its specific business plan,

- developing and implementing its strategy,

- developing the business through its life cycle and

- comprehensive involvement in the analysis and implementation of operational and financial activities and measurements.
Advisory
Family businesses :
Although family businesses do share a lot in common, each family business is unique on its own. As Terra Bona Partners, our focus being on entrepreneurship; with families who are willing to set up strong businesses generation after generation, we can help to plan successfully for the future.
We understand that there is a thin line between risks and rewards for a successful family business with sustainable growth. For example, innovation, which otherwise would be a key success factor can easily turn into a threat to personal wealth, if not managed properly.
Due to our extensive expertise and experience with family and entrepreneurial businesses, we believe we can help you in establishing a balanced approach to manage such risks and rewards working with you hand in hand to identify and implement the measures required on your journey to even a stronger and sustainable business.
Risk management:
In today's challenging business environment, risk retains its importance and keeps its top priority on each executive's agenda. Risk is inherent in every business. Without taking risks, growth and diversification will be very unlikely. The challenge for the executives and organisations is to put a sound risk management system in place. The ability to foresee the threats facing the organisations, taking the necessary measures and continually adapting to the new environment is a critical part of the risk management process.
Successful companies are establishing a forward-looking risk management approach combined with an effective control system that enables a wide range of risks to be managed.
We can help you enhance your performance by enabling you to better measure and manage your business risks and controls. Our experience and expertise with global companies enable us to work with you to undertstand your business risks, determine acceptable levels of exposure, design and implement controls, and provide ongoing measurement and monitoring of the risk environment and control compliance.
We address your needs in the context of your business strategies and objectives and then help you to optimize your risk strategy and risk management functions and improve controls and processes.
Other key areas of our focus: Within the context of our performance improvement capabilities we help the start-up, early-stage and seed companies by concentrating mainly on:
- Strategic direction
- Program management